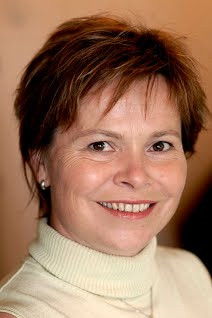 Irma is a passionate and devoted holistic health care practitioner. Personally, she is wife, and mother of two grown up children. She draws on her own life experiences to help others. Irma was born in Slovenia and by her own choice she first followed her husband's carrier and then moved from the corporate world to successfully completing her Diploma of Health Science in Holistic Kinesiology. Her own health challenges lead her to experience many different therapies. Kinesiology was her passion from the moment she recognized the powerful combination of everything she experienced in other natural and conventional therapies. She has chosen to devote her life to the healing arts, because she knows it is her life's purpose. Irma believes that there is a difference between living ad being alive.

Qualifications
Irma graduated with Diploma Degree of Health Sciences in Holistic Kinesiology at the College of Complementary Medicine in Sydney. She is passionate in acquiring new knowledge and qualification with focus on Pain, Depression, Primitive Reflexes, NOT, NLP, LEAP, Reiki, Bach flower remedies, Bush flowers remedies, Cranio Sacral therapies and rhythmic movements among others.

Memberships
Irma is a member of the Australian Kinesiology Association (AKA), Australian Traditional Medicine Society (ATMS) and the group of practitioners at Kinesiology clinics.
Testimonials
"I must admit that I have been blown away by the efficacy of Kinesiology as it seems to be quite a gentle treatment, yet very powerful. I'm really glad that I had those sessions with you. You are a great therapist - professional and compassionate." D.H. Therapist
"My sister recommended try kinesiology after having success for herself and her 1 year old twins. I was interested, but wasn't sure how it all worked so I thought I would try it once and see how it went. I was amazed by how different I felt after one session, I came out feeling like I had left all my past emotional baggage behind. Then it was my 4 year old daughter's turn - she has had problems with ear infections and speech and I was so amazed when halfway through her first session her speech changed and was clear! I then took my other 2 children and have been very impressed with their outcomes also. They are brighter and happier children now." Sara T.
"Irma is simply fantastic, she is a perfectionist in what she does and has a very thorough (and zero shortcut) approach which I absolutely love about her. This is a rare commodity to find these days. She puts heart and genuine care into her patients' treatments with a goal to achieving perfect health. Without exaggeration Irma is superb at 'connecting the dots' and often making sense of complicated or unrelated symptoms to diagnose the problem from its actual core be it from a physical, mental, emotional or spiritual perspective. I can be absolutely certain in saying that the kinesiology sessions in the last year with Irma has helped achieve more than the last 6 years combined visiting doctors, specialists and the like. Apart from my sessions she has also been a wealth of information for me in providing advice on other tools or resources I can also incorporate which has been really useful for me. I would highly recommend Irma to anyone and everyone without hesitation...Thanks a billion Irma!!" Hetal C.
"I have to say before I started Kinesiology I was skeptical but open. I have had 3 sessions with Irma and it has literally changed my life. I used to be so tired and drained and easily overwhelmed and stressed. I am now so much more resilient and not so easily tired and enjoying life more. I have had severe eczema for 3 years and it is now slowly healing. I have benefited so much from seeing Irma and I can't possibly list all of the areas of my health that have improved as a result. Irma is an amazing kinesiologist and a very kind and caring soul." Cheryl Hockley
"I met Irma a few years ago at our tai chi class and at that stage, she was attending college studying Kiniesiology. Up until then, I did not know very much about the subject and was fortunate enough to be asked by Irma to volunteer to use her service in order to give her some experience with patients. After my first balance, I was amazed at the results I felt, and for the first time in my life, I had begun to live the life I have always longed for. I also had knee and lower back pain, which I had suffered for over a year, and after one balance, it is now 12 months and I am virtually pain free. Irma is an intelligent woman and a true professional in her chosen path in which she is extremely passionate about. She has a genuine willingness to help people, and the extremely loving, honest and integral methodology that she uses in her practice and in her life, have been a source of great inspiration and sometimes uncomfortable moments of personal growth and enlightenment for me. Irma truly has a skill to facilitate change in your life, your way of thinking, your attitude and in helping you to expand to a greater self-realisation. I would recommend Irma to anyone who is willing to step outside their comfort zone to change their life, their body, mind and spirit." C.B. - Cherrybrook, NSW
"First visited Irma 2 weeks ago with major sinus/hayfever issues. Within 1 treatment I was back to feeling great and the issues that I had been experiencing had dissapperared. I was amazed at how well Irma's treatment worked. I would highly recommend her." James S.